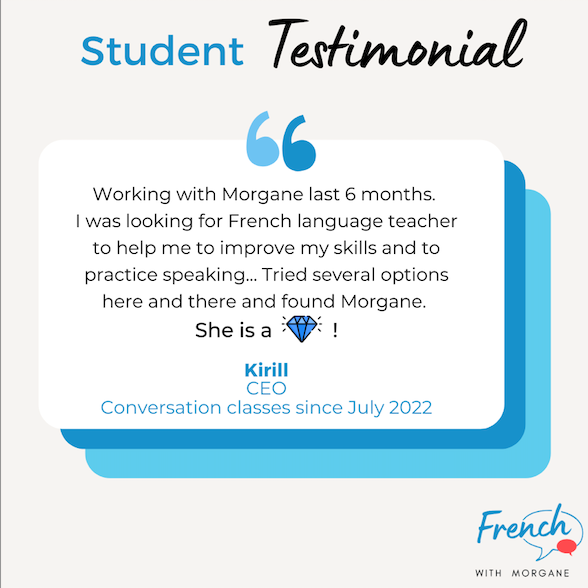 Hello! I'm Morgane! I'm here to help you learn the French language. Whether you're a beginner or an advanced learner, I offer customized online lessons for all levels. My teaching approach is immersive and dynamic, making learning fun and engaging!
From exam preparation (Delf, DALF, TEF, etc.) to everyday conversations, I'll provide the support you need to reach your language goals. Join me on this exciting language-learning journey today!
I'm from beautiful Brest, Brittany, France.
As a language enthusiast and avid traveler, I've had the privilege of living in Peru and Spain, immersing myself in different cultures and languages.
TEACHING APPROACH
My teaching approach is immersive, with students speaking in French from the very first minute. I believe in providing a supportive environment where students have access to materials and resources to enhance their learning experience.
Through practical, real-life situations, I help students practice and apply their French language skills. I focus on oral communication, emphasizing grammar and conjugation in spoken form. My dynamic lessons are adapted to meet each student's specific needs and level of proficiency.
EXPERIENCE & CERTIFICATION
I have a Master's degree in Education and Training, as well as a Master's degree in Language Teaching Methodology.
With experience teaching at the Alliance Française in Peru and providing online instruction for almost four years, I have honed my communicative and student-centered teaching approach.
Additionally, I have had the opportunity to teach flexible language courses to professionals in corporate settings in Barcelona.
Send Message to listing owner